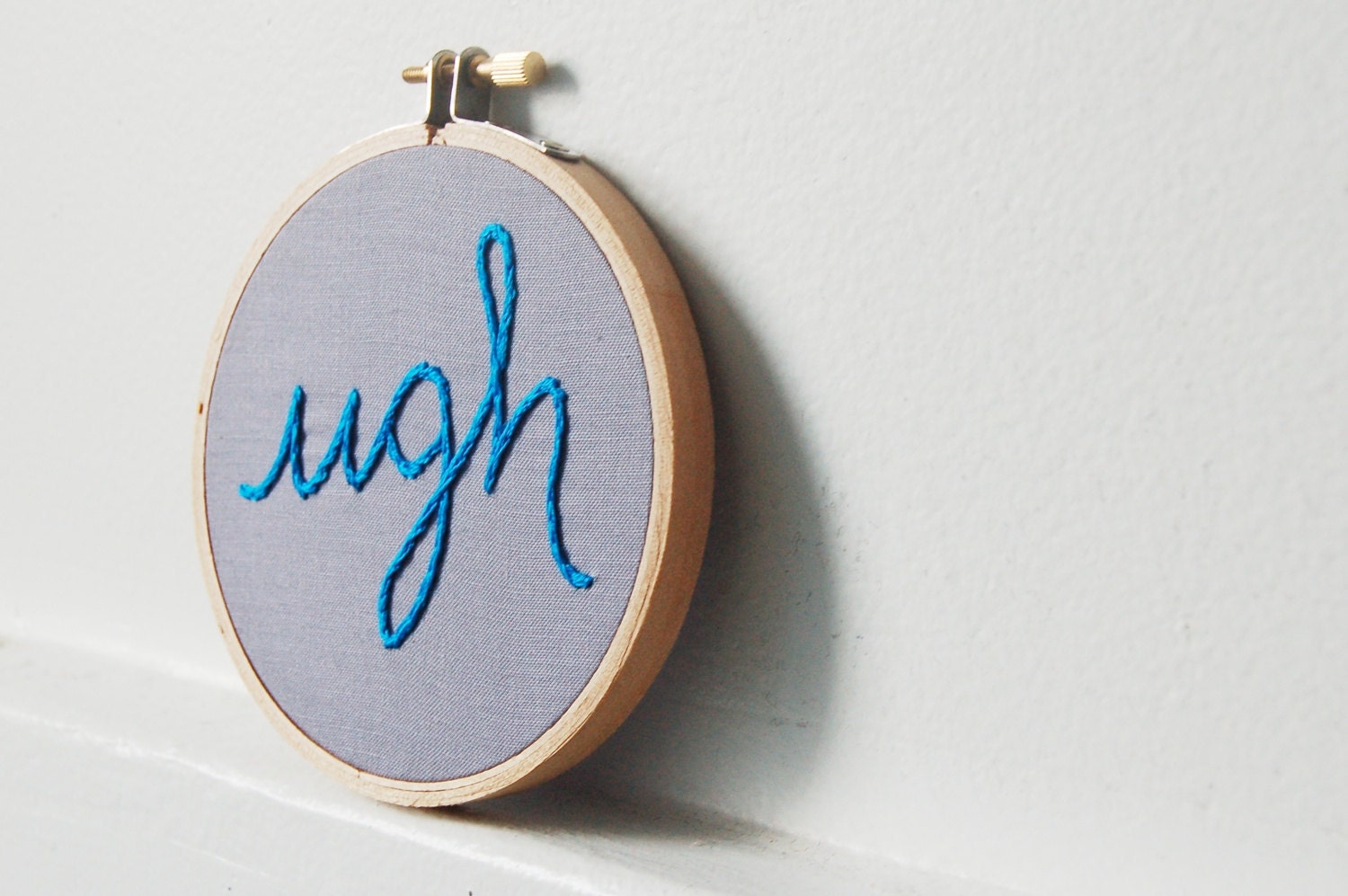 Despite
arguments
about the word "curate" and what it means to curate, I think that we all are curators of what we love in life. Be it a group of images on
Pinterest
, or a selection of items we collect in our homes, the heart of curating, for me, is collecting things that you value and treasure.
My personal curated collection involves a lot of jewelry. I love fun earrings, and lately, I've really been drawn to unusual necklaces. (Like at the ACC Craft Show.) I recently bought myself a necklace from
Merriweather Council
on
Etsy
, that I am very excited to get in the mail later this week. I ordered a "g" in teal on coral fabric. I love that I could choose everything, from the letter, to the case, to the shape of the small hoop, to the colors of the embroidery thread to the background. And knowing me, of course I went with pink and green(ish).
In addition to adorable, personalized necklaces, she makes these cute embroidered hoops. I personally really like the "ugh" one (seen above) as it describes my feelings about waking up every morning.
The coolest thing about her shop is that she started it pretty soon (as in 47 hours) after she graduated from college. I love that she pursued her dream and is turning it into things that are beautiful, personal, and to be treasured.
She also does so many other personalized things, so check out her shop for adorable embroidery!